About the Book
Book:
Revealing the Truth
Author:
Lorri Dudley
Genre:
Historical Romance
Release date:
May 30, 2023
His suspect holds a secret, but can he uncover the truth before she steals his heart? When Katherine Jenkins is rescued from the side of the road, half-frozen and left for dead, her only option is to stay silent about her identity or risk being shipped back to her ruthless guardian, who will kill to get his hands on her inheritance and the famous Jenkins Lipizzaner horses. But even under the pretense of amnesia, she cannot shake the memory of her sister and Katherine's need to reach her before their guardian, or his marauding bandits, finish her off. Will she be safe in the earl's manor, or will the assailant climbing through her window be the death of her? British spy, Stephen Hartington's assignment to uncover an underground horse-thieving ring brings him home to his family's manor, and the last thing he expected was to be struck with a candlestick upon climbing through the guest chamber window. The manor's feisty and intriguing new house guest throws Stephen's best-laid plans into turmoil and raises questions about the timing of her appearance, the convenience of her memory loss, and her impeccable riding skills. Could he be housing the horse thief he'd been ordered to capture—or worse, falling in love with her?
Review:🦋🦋🦋🦋🦋
Revealing the Truth is a historical romance with adventure, mystery, spying, and faith elements weaved into a luscious story that will bring you hours of entertainment and intrigue as you entwine your mind with the lives of our characters. I love the realness of the characters, the encouragement and faith-building aspects that will stick with me, "I let fear have its way. Soon, it controlled me"

something I can definitely relate especially from past experiences but I can also put into practice, "

Courage is a habit"

something we can all work on doing. This is what makes a story for me,it is when I can relate with characters, connect with the trails and tribulations and learn or reminded of God's love,truth and promises! I look forward to checking out more books by this author and future books in this series. I recommend this book especially if you like historical romance, horses, spies,mystery and faith-building aspects.
Click here to get your copy!
About the Author
Lorri Dudley
has been a finalist in numerous writing contests and has a master's degree in Psychology. She lives in Ashland, Massachusetts with her husband and three teenage sons, where writing romance allows her an escape from her testosterone filled household. Find her online at
www.lorridudley.com
.
More from Lorri
Horses, spies, and romance…
Horse stealing in Regency England was a lucrative venture. In some instances, a sale would bring in the equivalent of a quarter of a year's income. If caught, however, horse thievery held a high price—capital punishment, typically by hanging. Criminals were a varied group, ranging from child pranksters stealing their neighbor's workhorse for a joy ride to professional horse-thieving rings who transported their contraband a considerable distance, over 31 miles (or 50 kilometers) and sometimes internationally. They traveled to avoid buyers who'd recognize stolen property. The British spy network of the Regency era didn't yet hold the famous name MI6. Instead, it formed two departments the War Department, which handled international matters, and the Home Office, which dealt with domestic issues.
Revealing the Truth's
hero, Lord Stephen Hartington, works as a contracted spy for the Home Office, assigned to catch horse thieves in his hometown near the rolling hills and flowing rivers of England's Cotswolds. The heroine, Katherine Jenkins, has reservations regarding love and trust. She inherited the well-known Jenkin's Lipizzaner horses, and her fortune attracts her ruthless guardian. He has two options to get his hands on her money that won't raise her solicitor's suspicions—marry her or have her meet with a seemingly accidental demise. Due to her guardian's actions and Katherine's fiancée's rejection after her parents passed, it's no wonder she's hesitant about love. Through watching Stephen's interactions with his family, God heals her heart enough to take steps of faith, but allegations of her being a horse thief threaten to undo the progress she's made. The seeds of
Revealing the Truth
were first planted when I was in the seventh grade. I used to carry an idea notebook and jot down scenes whenever inspired. My mother found my old notebook a few years ago and mailed it to me. In it were faded pencil scrawls about a girl escaping into the cold night and collapsing. She's taken in by kind passersby who nurse her back to health, only to be surprised when their handsome young son climbs in through her bedroom window and so enters Stephen into Katherine's life. Enjoy! To learn more, check out my website at
lorridudley.com
or
wildheartbooks.org
or watch the
Revealing the Truth
book trailer by clicking here:
Revealing the Truth book trailer
.
Blog Stops
Melissa's Bookshelf, May 30
Holly's Book Corner, May 30
lakesidelivingsite, May 31
Debbie's Dusty Deliberations, June 1
Locks, Hooks and Books, June 2
Kristina Hall, June 2
Texas Book-aholic, June 3
Gina Holder, Author and Blogger, June 4 (Author Interview)
Christina's Corner, June 4
Lily's Book Reviews, June 5
Cover Lover Book Review, June 6
Becca Hope: Book Obsessed, June 6
Babbling Becky L's Book Impressions , June 7
Betti Mace, June 8
She Lives To Read, June 8
Connie's History Classroom, June 9
Book Butterfly in Dreamland, June 9
Truth and Grace Homeschool Academy, June 10
Happily Managing a Household of Boys, June 11
Blogging With Carol, June 11
Pause for Tales, June 12
For Him and My Family, June 12
Giveaway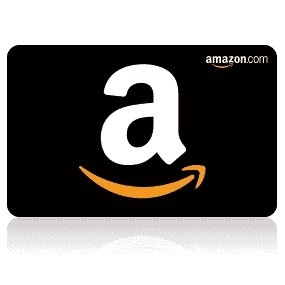 To celebrate her tour, Lorri is giving away the grand prize of a $50 Amazon Gift Card!!
Be sure to comment on the blog stops for nine extra entries into the giveaway! Click the link below to enter.
https://promosimple.com/ps/263d5/revealing-the-truth-celebration-tour-giveaway